You must have caught yourself wondering
about how a location in marketplace empty a month ago now has a perfectly
aligned multi-storey building with a footfall as any other growing business.
This not limited to small buildings, you have seen bank branches, super-markets
and hotel with large atriums appearing out of thin air.
This is all due to possibilities of pre-fabricated
steel structures. Following details would answer your questions.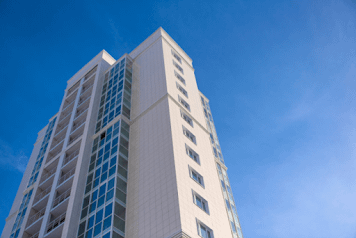 What can I build?
Any structure that demands of quality
office spaces among corporates and financial institutions like banks. Corporate
buildings have high end architectures and complex forms with highly glazed façade
requirements and large atriums.
How flexible can the designs be?
The demands for flexibility in design is
achievable only in prefabricated steel. Office layouts can be easily configured
as per the functional requirement because of the column free space we get in
steel construction making steel buildings more adaptable.
What are other compatible services with PEB?
Ventilation systems and renewable energy
requirements like solar can easily be accommodated in design leading to energy
savings and increase in investment value. Other services like ducting, fire
hydrants, and electrical works can easily be integrated within the structure
depth. This helps in reducing overall height of the structure and an additional
floor can also be constructed given the same height as concrete building.
Can I save construction cost?
Steel construction is generally half the weight
of concrete construction, leading to an overall reduction in foundation loads
by approx. 30%. Reduced foundation loads lead to significant overall savings in
construction costs.
Speed in construction compared to cast-in
situ construction can generate faster return on investment with reduced
interest costs. Early use of space can provide early rental. Site management
and labor charges are significantly reduced due to shorter completion period and
packaged nature of construction process. Faster completion savings amount to 3
to 5% of overall construction cost.
Should I be worried about quality & safety?
Shop fabrication gives better quality
control, manufacturing environment is substantially safer, Working is
controlled than on site working. Production is not dependent on-site conditions
and weather. The on-site frame construction time is 75% more compared to
pre-fabricated component erection contributing more to the safety.
What are my other benefits?
Commercial buildings have parking areas
which require at least 8-meter column to column spacing wherein 3 cars can be
parked in a row. The optimum design is achievable in steel. Now a days, almost
90% of the residential buildings are also made with ground floors reserved for
commercial use. The large column free spans make it possible to rent the space
to supermarkets and residential space can be configured accordingly.
Also, Steel buildings are environment
friendly and 100% recyclable.
This is all accessible to you at one click.
Get a quote